What's in Your Hurricane Safety Emergency Supply Kit?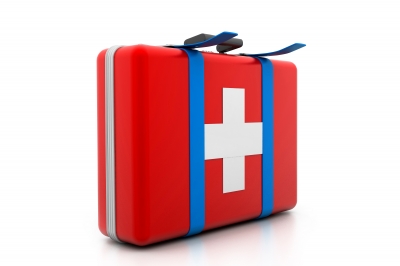 In a previous blog post, we mentioned the importance of having a hurricane safety evacuation plan. An important part of that plan is a storm safety supply kit that you should have in your house at all times to stay prepared should a dangerous hurricane safety situation arise.
So what should you have in your hurricane safety emergency supply kit?
Nonperishable foods: There are plenty of things that can be stored for long periods of time in your hurricane safety emergency supply kit. For example, canned foods like beans and veggies as well as other packaged foods like Ramen noodles and instant rice are perfect for a quick meal. Be sure to replenish the foods after each hurricane protection situation where the kit is used.
Plenty of water: While this may seem unnecessary, you never know where you will be staying and what your resources will be in a hurricane safety storm shelter situation. Buy several gallon jugs of water and water bottles to be sure your family stays hydrated in a hurricane protection situation.
Medical Supplies: When things are chaotic in a hurricane safety situation, often medicine and prescriptions are the personal items that get forgotten. If possible, get an extra prescription for your family members and put it in the kit. Also include pain relievers, antacids, bug spray and triple antibiotic ointment. Be sure to check the kit every year for expiration dates to keep your items fresh and safe.
Maps: A major part of your hurricane safety evacuation plan is knowing your options for a storm shelter in the case that you are forced to evacuate. Map out your options and routes along the evacuation routes predetermined by hurricane safety emergency officials in your area. While many rely on GPS navigation, in hectic hurricane safety situations, you want physical maps just in case you cannot charge your device or something goes wrong with the electronics.
List of phone numbers: Once again, there is no way to know what your situation is going to look like when a hurricane safety situation arises. Therefore, you don't want to depend on your cell phone contacts or any variation of digital files when it comes to important phone numbers. Contacts such as local law enforcement, fire department, American Red Cross, radio stations and your home or renters insurance agent are extremely important. Also, have all the numbers and addresses of your family members and storm shelter locations available.
What else do you have in your hurricane safety emergency supply kit?
Image courtesy of hywards / FreeDigitalPhotos.net