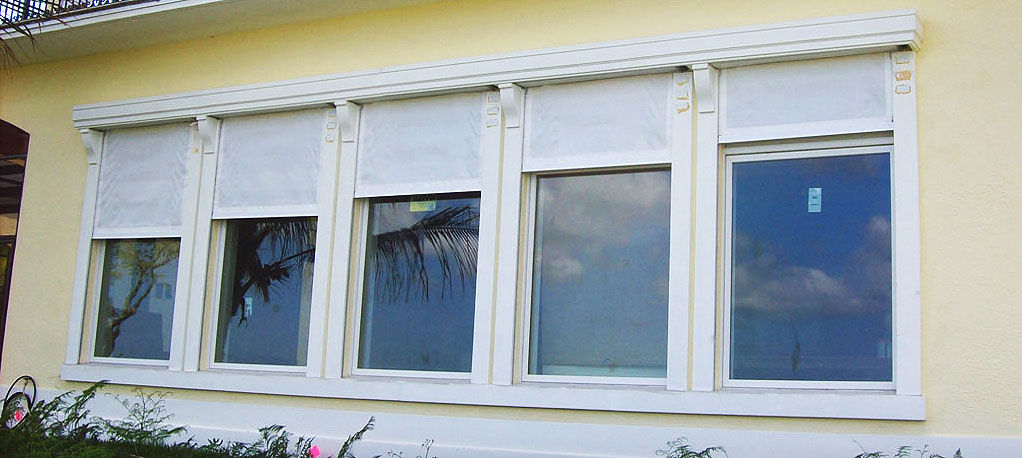 When one hears about a storm or hurricane approaching, the first things they think of are gasoline and food supplies and stocking up. However, as important as those are, protecting your doors and windows is much more important in saving your biggest asset – your home. Especially if you are intending on staying at the property during the hurricane, you must be diligent in securing doors and windows first.
For your doors, it is always a good security measure to have more than one deadbolt or locking mechanism on it. This may allow the door to stand firm should one of those locking devices fail. The best type would indeed be dead-bolted, as they are very sturdy and much more efficient.
For garage doors, security measures tend not to be an obvious thing to consider. However, garage doors are typically the least reinforced door in your home during a storm and are most vulnerable to damage. There is an excellent way to reinforce should you not wish to board them up, and there are kits that you can purchase at most hardware or stores such a Home Depot or Lowe's. They are specially designed to secure the design of a garage door.
For the most secure way, beyond the suggestion of the kits, is the rollaway for your garage door and so much more. It's an already installed system by Armor Screen and, with a push of a button, your garage door or any outdoor area where windows are present is protected in a matter of minutes. With so little fuss and ease, it makes for a perfect investment for the thing you love the most, your home. You can check out the system at Armor Screen.
It is also strongly recommended that you make enough sandbags to line all the doors, garage doors and the floor to prevent excess water and the wind to enter. For instance, one strong gust of wind underneath a door during a hurricane can cause more damage then one might consider. You can get potato or rice bags or, better yet, canvas bags at any hardware store, and they also sell sand as well. Most places that experience storms or hurricane on a regular basis also do sell sandbags already made, so that is also an option if time is limited.
Forget about taping your windows, as this does absolutely nothing to protect them from breaking and causes an even more dangerous situation of having broken glass in your home that could harm you. Furthermore, you will more than likely be in the dark and you, your pets and children might end up not seeing this glass scattered everywhere.
Windows should be covered with a thick piece of plywood and then applied to the exterior of your home. The plywood should not be placed near the window frame but extended out a bit. This process ensures that no wind can seep under the plywood, causing it to buckle under the pressure of the high gusts that will be present. Instead of using regular or smaller anchors, it's best to use larger-sized, very strong and longer anchors to secure the plywood to your home's exterior walls. Make sure to add enough anchors to this plywood, as having only a few won't allow for you to create a lasting, secure fit. Anyone who has lived through a storm knows that winds swirl and have no set direction. So having an ample amount of anchors to ensure this plywood stays in place is so critical to the process. To speed up this process, it can't hurt to measure your windows and doors in advance, drill the anchor holes into the home, and also create your holes in your plywood. Keep all the loose pieces in a sealed and dry bag and keep them near the sheets of plywood. That way, even if you do have a last-minute warning, you are not spending your precious limited time trying to locate what you need to board up your home.
That being said, if you'd prefer a more stylish and the ultimate way to protect your windows, Armor Screen has an array of products to fit all your desires and needs. For example, they have a Hemcord, which allows you to install, with ease, a system for your upstairs windows without the need of using a ladder. This has to be the easiest way to get this done, as time is of the essence.