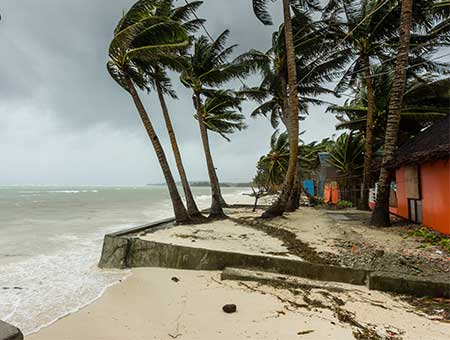 With six months left until the official start of hurricane season, the time to start planning begins now. According to Tropical Storm Risk , the 2018 season will be another above average one.
Warm ocean temperatures and low wind shear are expected again in 2018. The prediction by UK-experts is on par with other weather watchers who also expect above-average activity, although the conditions for tropical development might not be as big as the 2017 season.
If you prepare before a potential storm is projected to make landfall, you will save a lot of time and money.
If you decide to wait until the last minute to purchase supplies, you risk having to wait in long lines to buy them, or in some cases you won't find what you are looking for due to the high demand.
When you prepare and buy your essentials early, it will help you not get in that last-minute stress many of us saw during Hurricane Irma in September of 2017. According to ready.gov , here is a small list of basic supplies you can purchase ahead of time:
● Water, one gallon per person per day (three-day minimum)
● Food, a three-day supply of no-cook foods
● Flashlights, with extra batteries
● Hand-crank or battery-powered radio, with extra batteries
● First-aid kit
● Cellphone charger with a backup battery
Another big plus in preparing early is the amount of time you will gain in being able to get your house ready for a storm. Do you have protection around the house? If not, calling Armor Screen months ahead of a potential storm can give you the peace of mind to not have to face those crazy lines for plywood, but it will also give our trained technicians ample time to complete the job in a safe and effective way.
Hurricane Season can be stressful, however, if you plan ahead many of the last-minute headaches can be avoided.
For more information on how the Armor Screen roll-up system can be used in your home, call us at 877-237-2337 or fill out a form to learn how we can create a custom solution tailored to your needs.