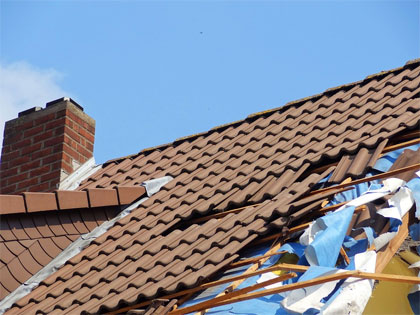 Florida is enjoying more than 10 years untouched by hurricane-force winds — an unprecedented era of climatological calm that has long surpassed previous storm-free stretches.
As of today, the start of the 2016 tropical cyclone season, the last hurricane to touch the Sunshine State was 3,873 days ago when hurricane Wilma bullied ashore near Cape Romano in October 2005.
Hurricane experts mostly agree this will be a near-to-above average season as La Niña chances increase, but whether one of the storms will break Florida's epic hurricane drought is unknown.
What is known is that previous drought-busters were doozies.
Florida's prior record-long stretch of no hurricane days was six years — 2,191 days — beginning in 1979.
Hurricane Elena ended that streak in August 1985, drifting close enough to Florida's Gulf Coast for 92 mph winds to be felt in Pensacola and sending 10 feet of storm surge into Apalachicola, according to National Hurricane Center records.
In third place for the most extended break between storms was 1,778 days beginning in 1987.
The storm that ended that reprieve is infamous in the annals of hurricane history: 1992's Category 5 Hurricane Andrew.
"Hurricanes were not at the top of anyone's mind as the season started in 1992," said Weather Channel meteorologist Bryan Norcross, who is credited with saving lives during Hurricane Andrew as a forecaster for a Miami TV station.
Norcross said he doesn't count 1987's Hurricane Floyd when considering the drought timeline because it was a weak storm that mostly affected the Keys.
"So in peoples' minds, the hurricane drought really went back to 1965 and Hurricane Betsy or Hurricane David in 1979," Norcross said when asked about what people were thinking as the 1992 storm season approached. "We did a hurricane special on WTVJ, which we did twice a year, but nobody was dreading hurricane season."
Brian McNoldy, a senior research associate at the University of Miami Rosenstiel School of Marine and Atmospheric Science, who put together the information on Florida's hurricane droughts, said the good news is there's no trend in what kind of storms end long breaks between cyclones.
That means Florida isn't destined to have its current streak broken by an Andrewesque disaster, but there's no guarantee it won't, either.
"It's somewhat of a random thing that you can't get too much out of," McNoldy said. "It's just that we're still in this crazy long gap which has never happened before, and I can't assign much else to it other than a lot of luck."
While, in general, more hurricanes hit Florida during La Niña years than when El Niño is standing guard, Andrew was an outlier.
In 1992, a moderate El Niño kept the number of hurricanes to just four, but it let Andrew slip through. The storm, which clocked 186 mph sustained winds, destroyed 24,524 homes in South Florida and damaged 101,241 others, according to the NHC.
During El Niño, water across the eastern path of the Pacific Ocean warms, making radical shifts to rainfall patterns. Showers are suppressed over Indonesia and moved to the eastern part of the Pacific. There, strong thunderstorms form, which influence wind patterns in the upper atmosphere, reducing wind shear in the Pacific and increasing it in the Atlantic.
Westerly wind shear in the Atlantic works to tear apart hurricanes as they develop.
With La Niña, waters in the Pacific cool, rainfall retreats to the west and the westerly winds wane — leaving the Atlantic and the U.S. vulnerable to tropical cyclones.
As of May 23, the Climate Prediction Center at the National Oceanic and Atmospheric Administration was forecasting a 75 percent chance of La Niña by fall.
Hurricane Elena, which spawned multiple tornadoes in Central Florida as it stalled off the state's west coast, came during a La Niña year.
"If you say Florida is due for a hurricane because we haven't had one in a long time, that's a misconception," said Timothy Hall, a senior scientist and hurricane researcher with NASA Goddard Institute for Space Studies. "There is a lot of pseudo-randomness in the system that is essentially weather noise when you get down to asking more precise and particular questions."
Last year, Hall released a study that found the 10-year absence of major storms — Category 3 or higher — in the U.S. is a function of basically what McNoldy said – luck.
Hall's research included running 1,000 computer simulations based on sea surface temperatures and Atlantic hurricanes from 1950 to 2012. The result was the simulation of 63,000 Atlantic hurricane seasons.
"We also found there is no evidence that the chances of a major landfall in the next season are related to how deep you are in a drought," Hall said. "It's kind of like flipping coins."
While Florida's emergency managers fear people have grown lazy about preparing for hurricanes in the decade since Wilma, Norcross said there is more awareness of the danger, and more concern.
Part of that has to do with hurricane insurance, he said. Hit people in the pocketbooks and they pay more attention.
But ample media outlets reporting on storms, and discussion of government response, especially after 2005's Hurricane Katrina, also boost awareness.
"In 1992, people didn't talk about hurricanes very much, and there certainly wasn't as much angst as there is now," Norcross said. "There was an assumption that there would not be a hurricane, if people thought about it at all, which mostly they didn't."
Now what he hears is, "I have a feeling that this will be our year."
Source: http://www.mypalmbeachpost.com/news/weather/hurricanes